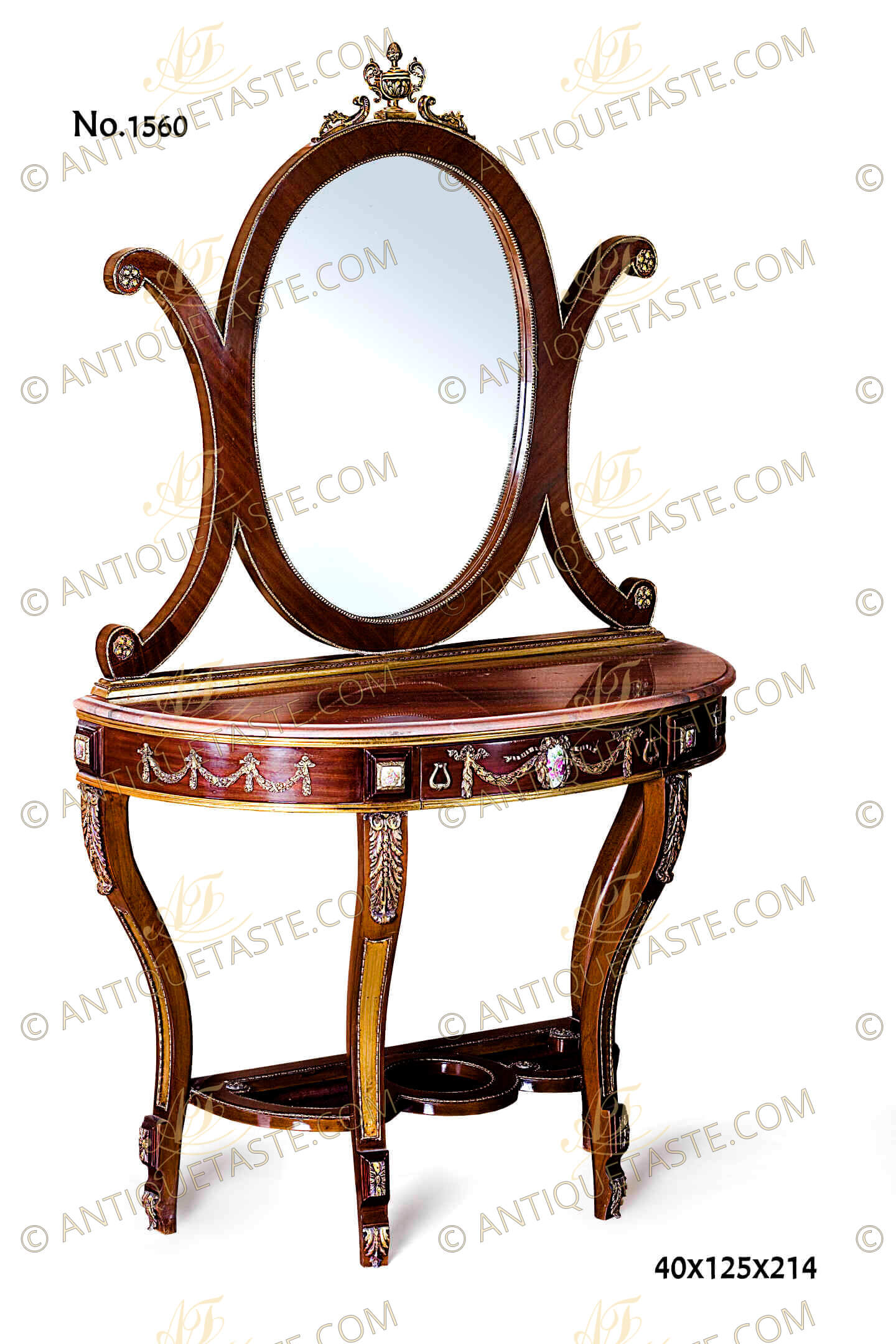 Ref#FC-1560 | Description
A winsome French Napoleon style ormolu-mounted veneer inlaid mirrored console table with porcelain plaques,
The veneer inlaid oval shaped mirror flanked with C shaped sides ornamented with ormolu rosettes. The mirror crested with a fine chiseled ormolu urn flanked with foliate ormolu volutes to each side, all bordered with ormolu band,
The mirror is resting on a rectangular gilded and beaded base above the demilune shaped beveled marble top which takes the same shape of the console table frieze,
The demilune shaped apron has a central drawer separated from the two curved sides with two blocks inlaid with porcelain plaques bordered with ormolu strips and repeated to the far end of the apron. The central drawer has a central porcelain plaque encircled within a fine chiseled ormolu band issuing swaging laurel tied ribbons and two ormolu lyre shaped handles. The curved sides have the same ormolu ornaments.
The console is raised on four cabriole legs headed by an intricate acanthus leave ormolu mount on each above a gilded ormolu bordered body surmounting a block ornamented with an ormolu rosette above an ormolu acanthus sabot. The four legs are connected with an elaborate circles shaped stretcher with ormolu beaded trim and ormolu rosettes.
Ref#FC-1560
214 x 125 x 40 cm
Tags