Their artistry fell into four main categories: veneers, strips of mahogany or walnut, waxed and polished to enrich their grain and colour; marquetry, patterns and pictorial designs built up from a variety of different woods; inlay, which achieved a similar effect using pieces of tortoiseshell, mother of pearl, ivory and ebony; and boulle, named after a French family of cabinet makers in the 17th and 18th centuries whose furniture was decorated with designs in brass, picked out in black pigment and filled in with inlay. The skills of these craftsmen linger on in many small individual firms. Many of these antique pieces fetch an unbelievably high price at auctions around the globe, especially if they are from sought after craftsmen from early Victorian periods.
When ébénistes had drawn out the relevant designs, they applied marquetry or veneers to the body of the piece. Veneering usually involved only one kind of wood; these sheets of veneer were assembled according to grain, thickness and color and then arranged over a wooden base. Thus, depending on how the grain ran, various effects and patterns could be achieved – lozenges, rays, hearts, quatrefoils or motifs reminiscent of faceted diamonds or multifoils. In general, a veneer with reverse grain was used to frame the panels, which were often of a different wood. Fine thread-inlay of Hollywood or willow divide the border from the panel.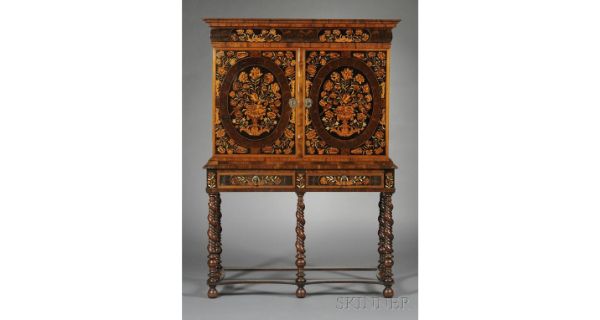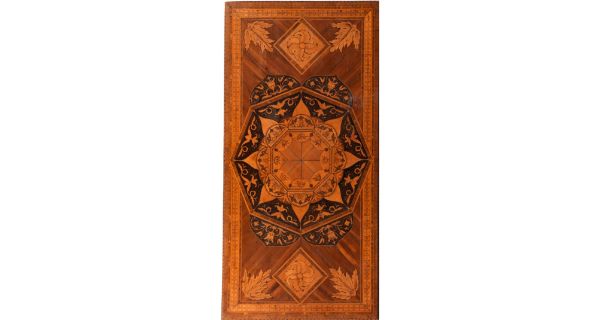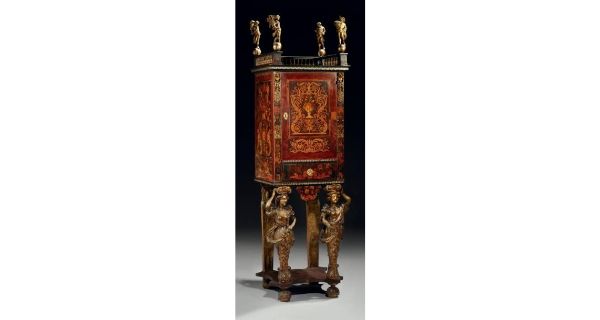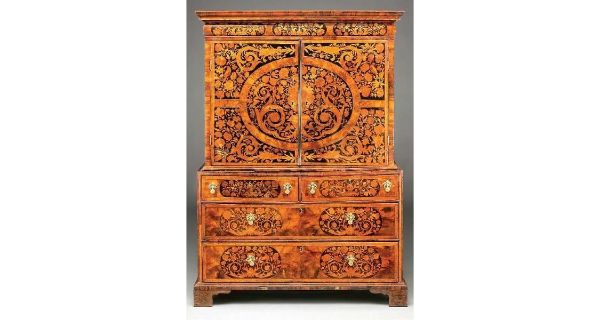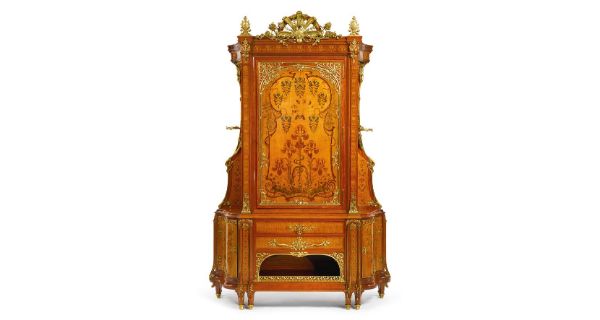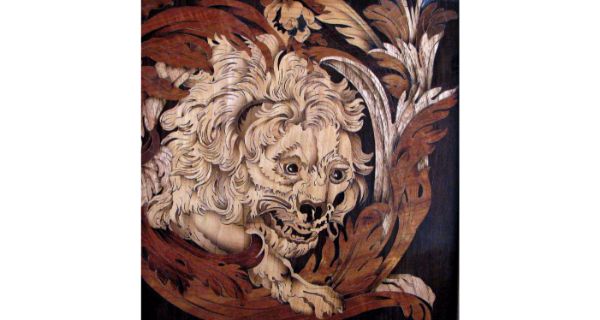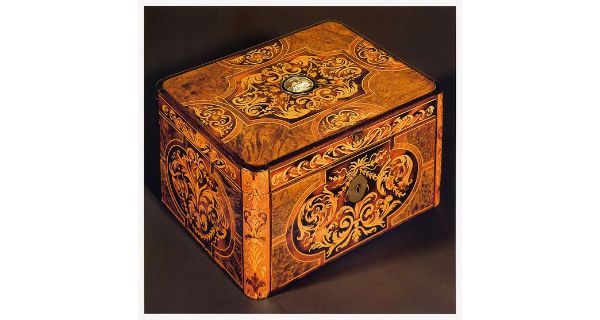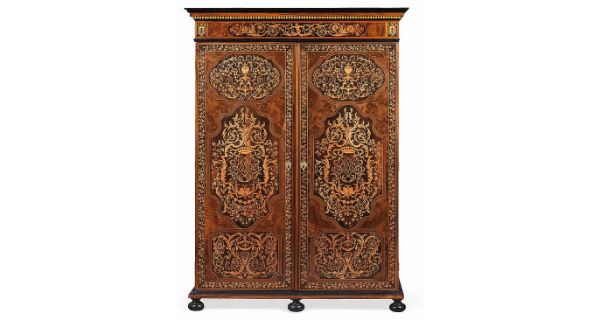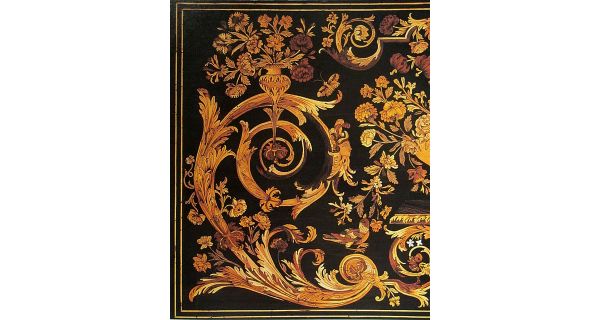 Marquetry was very much more labour-intensive and extravagant. As in painting, the decorative motifs achieved effects of color and light. The woods were dyed red, blue, grey, green and yellow, treated with acid or dipped in hot sand, in order to create the deep tones and appropriate tints required for parts that were in shade. Nowadays it is difficult to imagine the brilliance and ingenuity of those multi-colored inlays, since the effects of light and the ageing of the wood have caused the original colors to fade. Only on the inside of the furniture and under areas of bronze appliqués have parts been preserved.
To prevent this kind of problem developing, some ébénistes used where possible the natural colors of wood to create their springs of blossom, bouquets of flowers in baskets and vases, landscapes, chinoiseries, geometric motifs and architectural façades. Costl materials like mother-of-pearl and horn remained in use throughout the 18th century. The furniture was polished with wax or other substances, including very often vernis de Venise, a mixture of alcohol, sandarac, oil, mastic and latex gum.
Lombardy's greatest interpreter of the Neoclassical style in furniture production, Guiseppe Maggiolini applied the technique of intarsia with results remarkable both for their technical expertise and the quality of design. The finest artists working in Milan at the time, from Andrea Appiani and Guiseppe Levati to Giocondo Albertolli, supplied him with designs and cartoons and decorative elements, architectural fantasies and mythological scenes, often enclosed in medallions, which the virtuoso craftsman maggiolini reproduced in wood.
In order to highlight the delicate nuances of the design, he used up to 86 different types of wood without ever restoring to artificial coloring. His furniture, often signed by the maker and popularly known as "maggiolini", is constructed in an unpretentious and linear classical style that echoes but simplifies Louis XVI designs. It ranks among the finest work ever produced by Italian cabinet-makers, and still remains unique. After his death, production continued in his workshop under the supervision of his son Carlo Francesco in collaboration with Cherubino Mezzanzanica. Although working from Maggiolini's patterns and designs, his successors could never achieve the same extraordinary quality.