The dominant and centralizing influence of Louis XIV, the sun king was fundamental in developing the style which takes his name. In Collaboration with his Chief Minister, Jean-Baptiste Colbert (1619-83), he created a system of manufacture and ateliers (workshops) dependent on the crown. Not only did these workshops raise France art and craftsmanship to a high level of perfection, an example to the whole of Europe in the 17th and 18th centuries, but they were also instrumental in the self-aggrandizement and glorification of the sovereign. Indeed the artisans and artists in royal service were to create a sumptuous setting at Versailles for the King in which all the architecture, every decorative motif and every painting was intended to exalt his power and glory.
Initially, this programme was directed and choreographed by the painter and designer Charles Le Burn was sent to Rome by his patron, Chancellor Séguir. He remained in the Eternal City for about three years (1642-46), where he came into contact with Nicolas Poussin and Pietro da Cortona, who elped to influence the classically inspired Barioque style that came to characterize his work.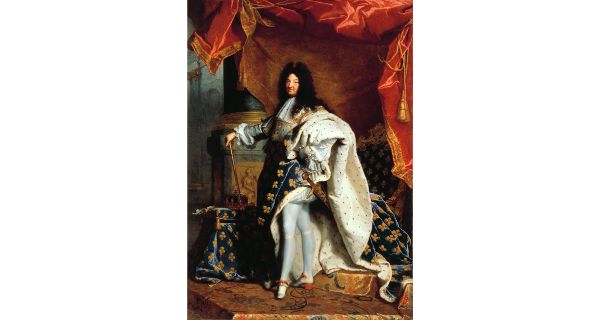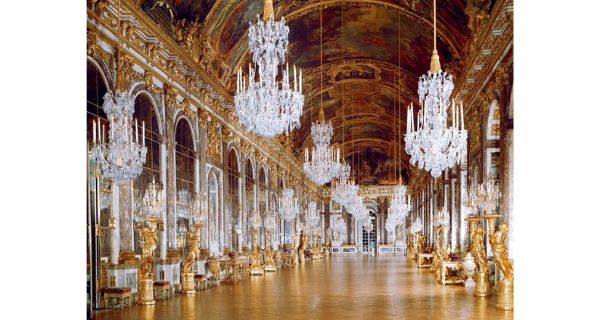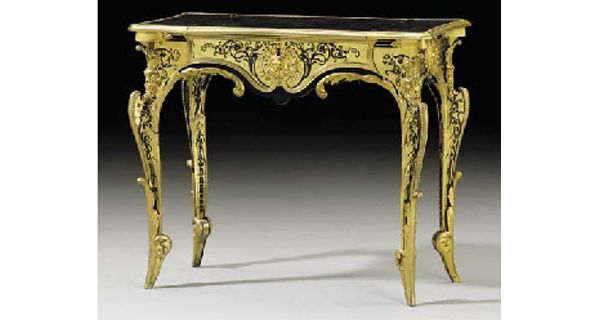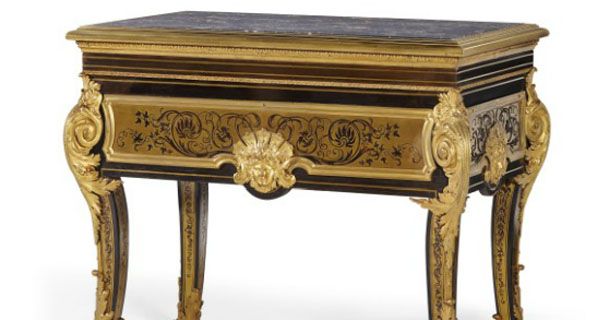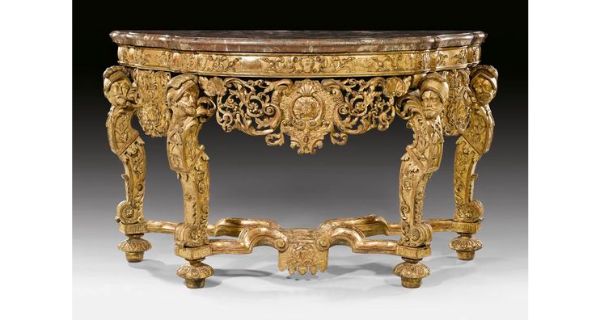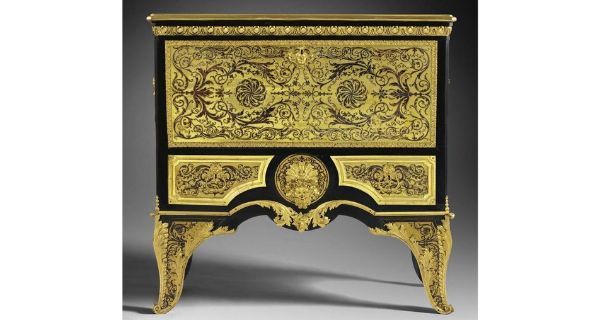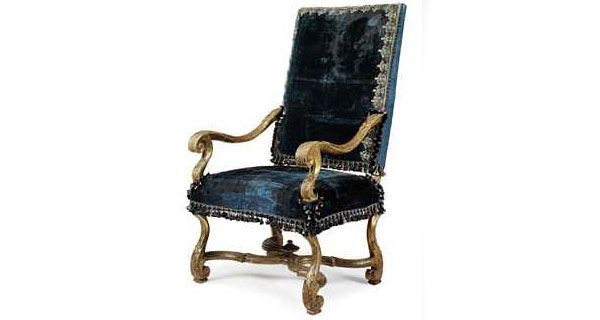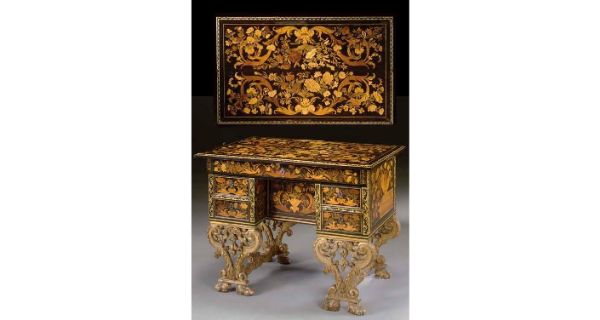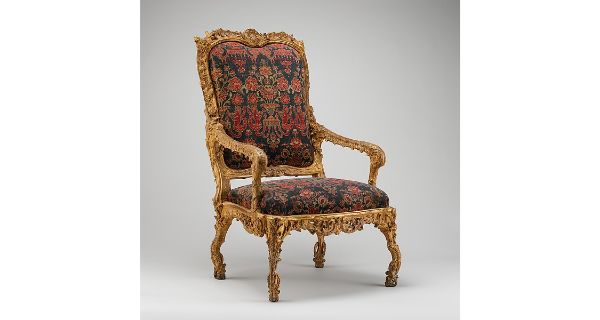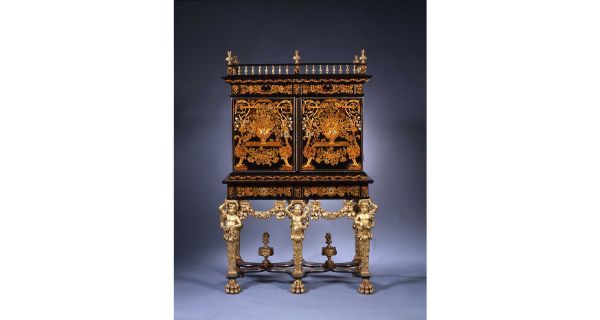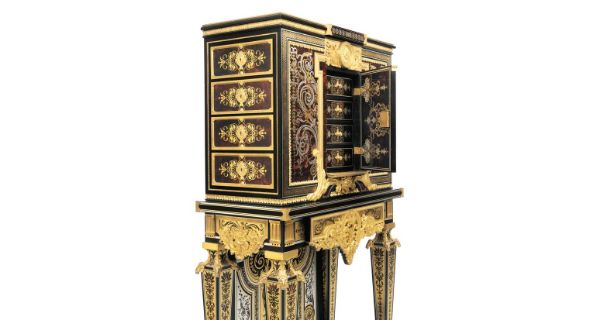 On his return to France Colbert recommended him to the king, who first appointed him (in 1658) director of the Maincy carpet factory. Later he manager the Manufacture des Meubles de la Couronne, the royal workshops established by Colbert at the Gobelins in Paris in 1662.
In the various ateliers of the Gobelins and those of the Louvre, also under Le Burn's control, some 250 craftsmen-carpet-weavers, painters, bronze casters, cabinet-makers, gold- and silversmiths- produced most of the furnishing for the royal residences. After the death of Colbert, Le Burn fell out of Favour and the Manufacture closed in 1684 because of financial problems caused by successive wars. Its gates remained shut until 1699, after which it concentrated entirely on tapestries.
Le Burn not only drew the sketches for the tapestries but also designed models for all kinds of artisanate production. He controlled the quality of workmanship and the elegance of ornamentation with a rod of iron, and imposed on the decoration a classically influenced character, which restrained the inclination to ostentation, and the bizarre and decorative excess typical of the Baroque. Le Burn reinforced the Italian influence that was already present when Louis XIV came to the throne, thanks chiefly to Cardinal Mazarin. This man brought numerous artists and craftsmen from Italy to France, one of the most famous Italians at the Gobelins begin the cabinet maker and goldsmith Domenico Cucci (before 1640-1705), who came to France about 1660. In addition Le Burn used classical subjects at allegories of the power of his monarch.,