Jean-Henri Riesener, (born July 4.1734, Gladbeck, Münster [Germany]—died Jan. 6.1806, Paris, France), the best-known cabinetmaker in France during the reign of Louis XVI
Riesener was the son of an usher in the law courts of the elector of Cologne. After moving to Paris he joined the workshop of Jean-François Oeben in 1754, and, when Oeben died in 1763, Riesener was put in charge of the workshop and later married his master's widow.
He made his name by completing and delivering to Louis XV the famous bureau du roi ("king's desk"), begun by Jean-François Oeben.
In 1774 he was made royal cabinetmaker and from then onward was the regular supplier of furniture to the queen, Marie-Antoinette. His furniture was much copied during the nineteenth century, in particular the 'Bureau du Roi' at Versailles, of which a superb version was made for the 4th Marquess of Hertford and is now in the Wallace Collection.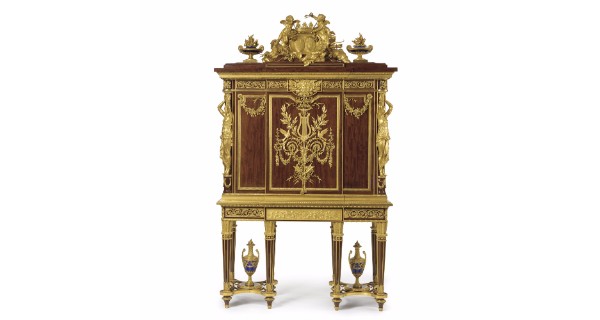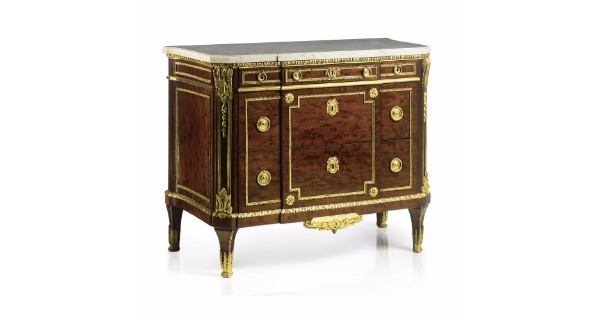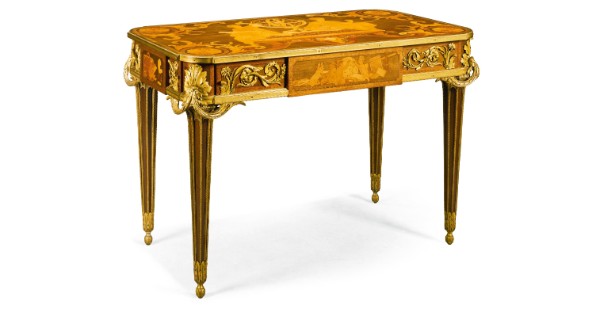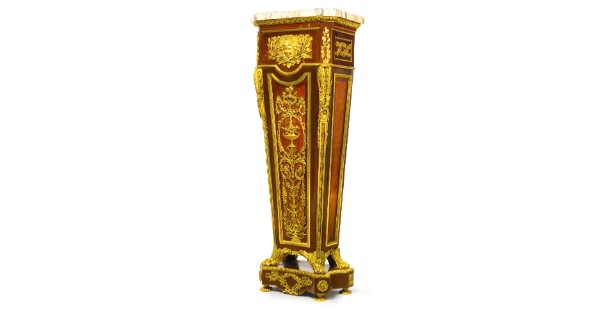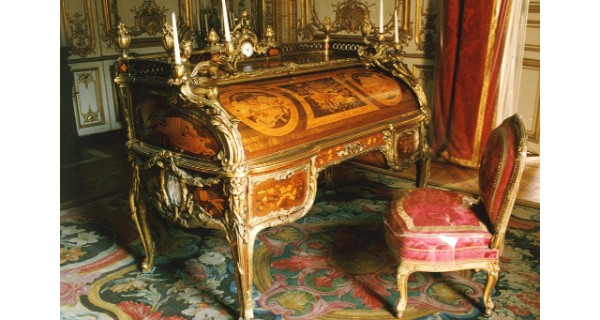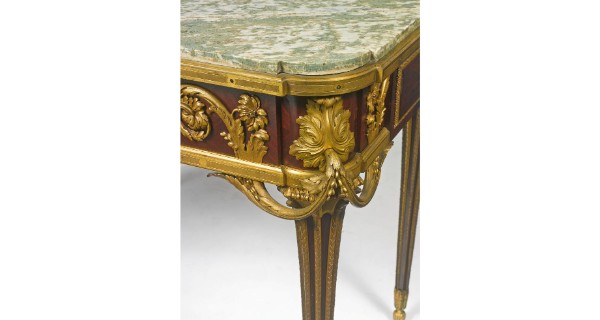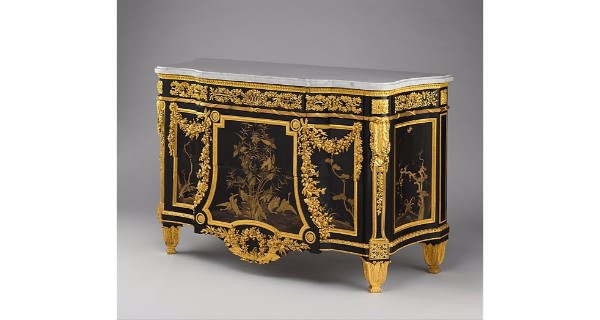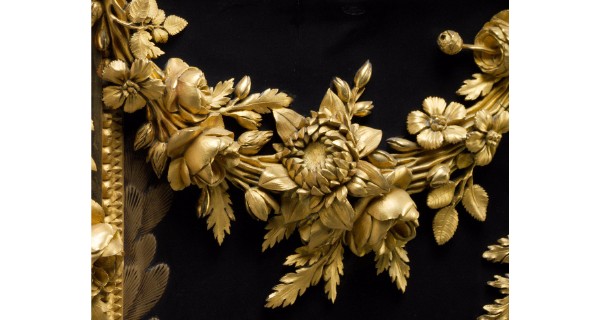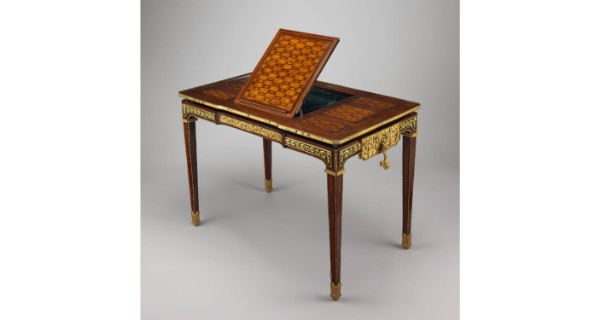 Although he was one of the most versatile of cabinetmakers, his services were in little demand during the French Revolutionary period because of his political status. Riesener used both European and exotic woods, with a preference for mahogany; he occasionally used lacquer and mother-of-pearl to enrich the surfaces of his works.
His finished style was pure Louis xvi, with its rectilinear side view and harmonious ornamentation. As a sculptor Message was trained to produce a wax maquette or model prior to working on a piece. His maquettes were of the piece of furniture in its entirety, a rare and exacting task occasionally seen for eighteenth century French Royal commissions.
With the French Revolution, Riesener was retained by the Directory, and sent in 1794 to Versailles to remove the "insignia of feudality" from furniture he had recently made: royal cyphers and fleurs-de-lys were replaced with innocuous panels. During the French revolutionary sales he ruined himself by buying back furniture that was being sold at derisory prices. When he attempted to resell his accumulated stock, tastes had changed and the old clientele dispersed or dead. He retired in 1801 and died in comparative poverty in Paris.
Some of his rich 44 pieces included Bureau à cylindre, Jewel-cabinet, delivered to the Comtesse de Provence, Commode, c. 1780, delivered to Marie-Antoinette's cabinet intérieur de la reine at Versailles, Paire de encoignure, delivered to Louis XVI's "Chambre du Roi" at Versailles, Jewel coffer et secrétaire, Petit table, 1777, delivered to Marie-Antoinette for the use of Louis XVI at the Petit Triannon, Versailles, Secrétaire à abattant, called the Fontanieu secrétaire, Table à écrire, c. 1784, delivered to Marie-Antoinette for the palais des Tuileries, Table de toilette, c. 1780-4, Toilet et bureau, c. 1780-4