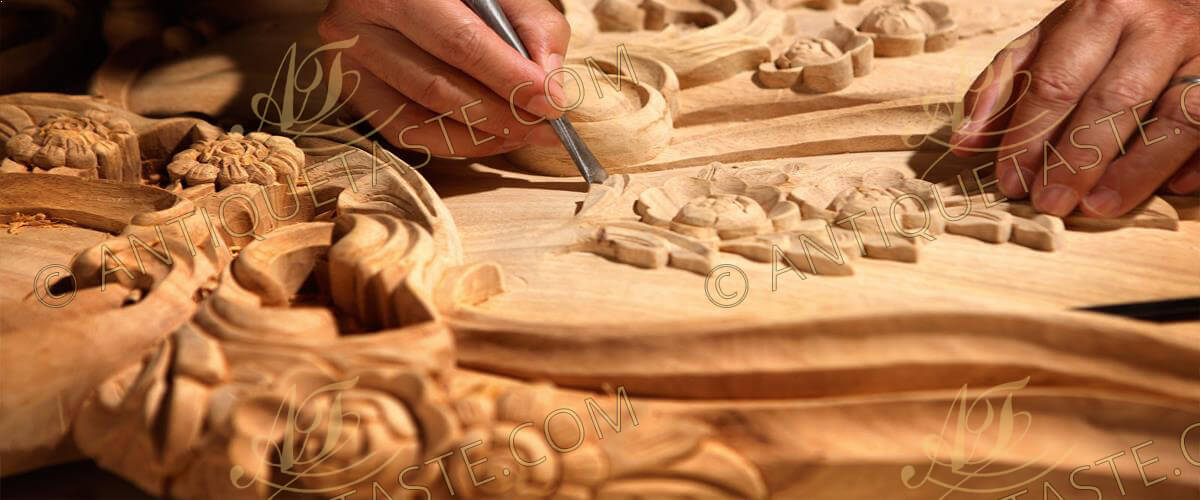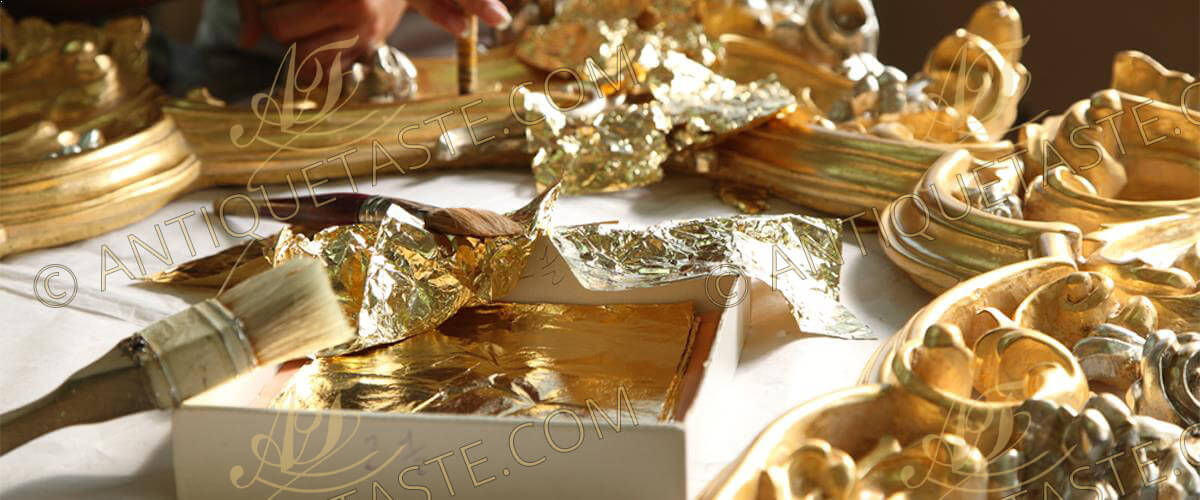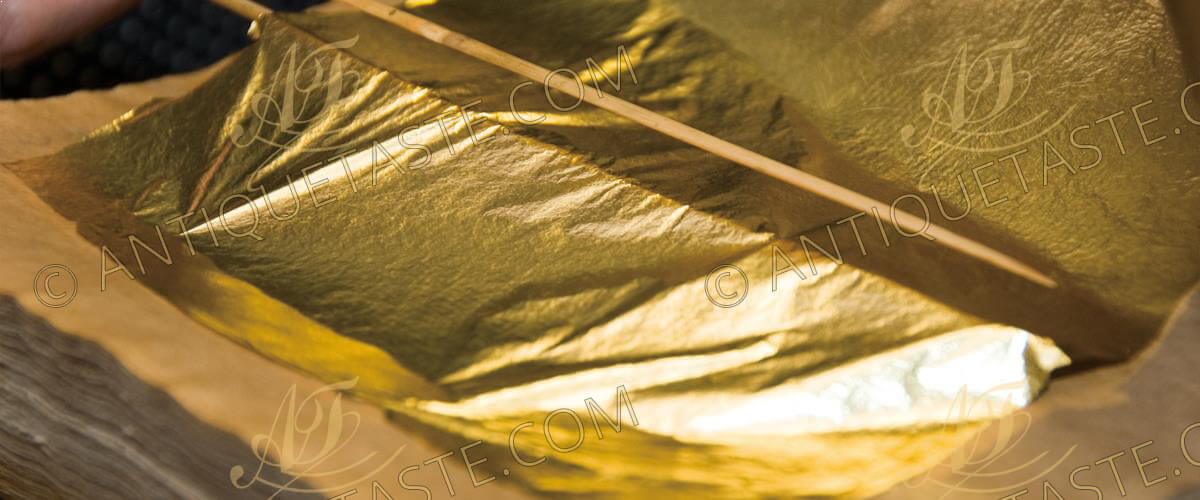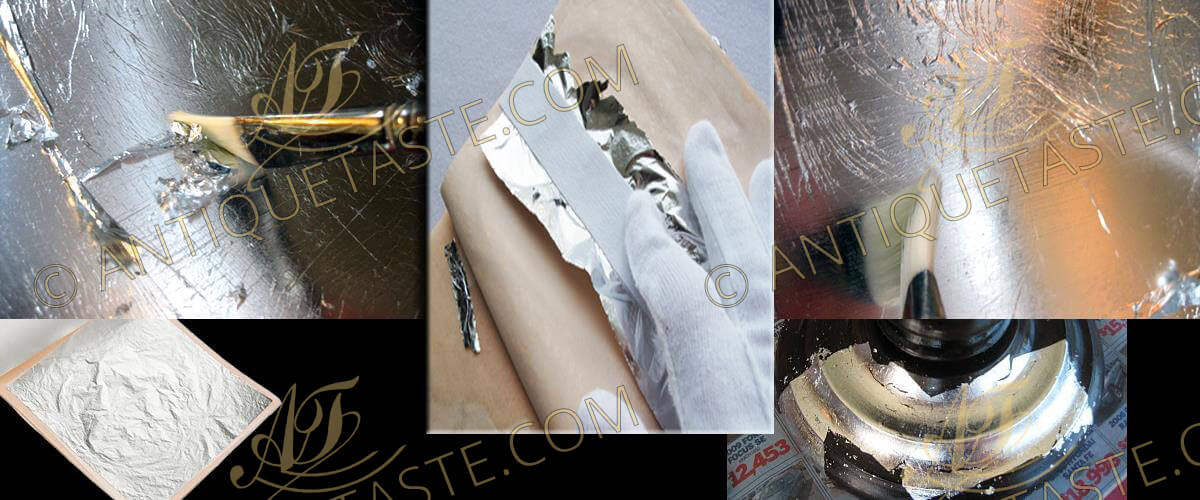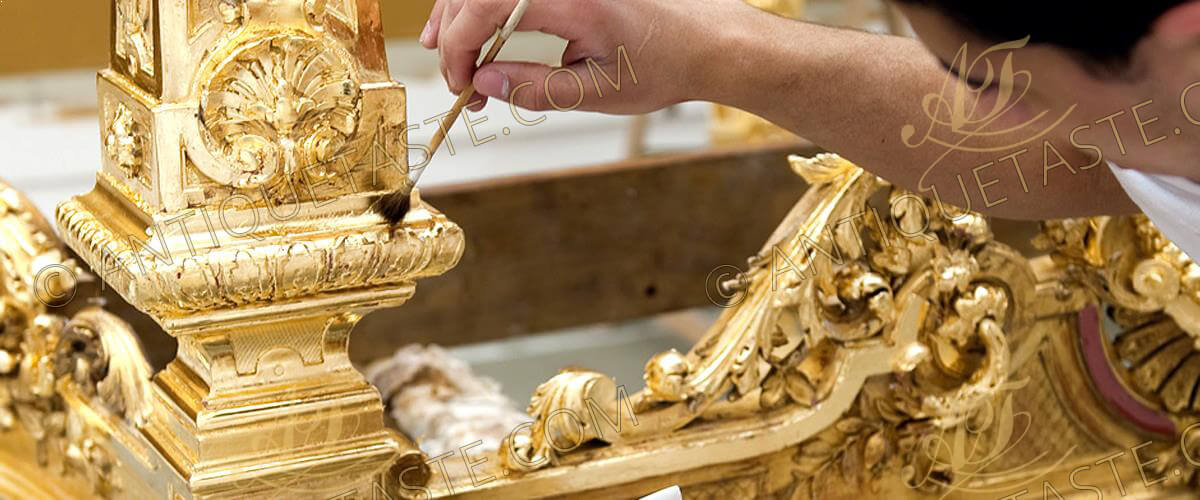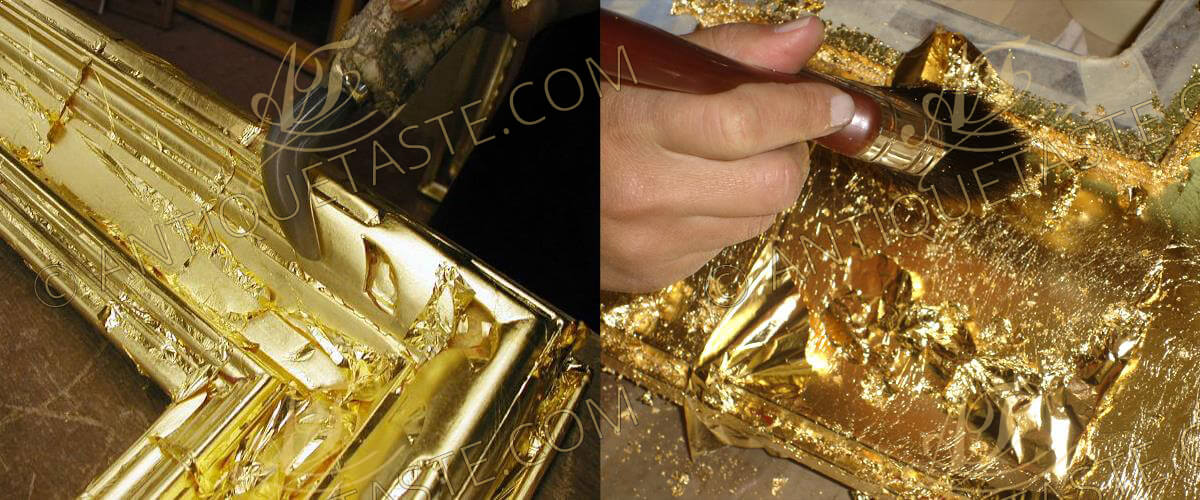 When it comes to carving furniture and foil gilding or leaf silvering, then humbly, you are in the right place. Antique Taste craftsmen professionalism provide complete royal ambiance to every product they produce under strict supervision of high standards and quality.
Herodotus mentioned that the Egyptians gilded wood and metals, and many such objects have been excavated where naturally it is inherited through centuries until it arrived to our generation and would be for the future no doubt.
To give the taste and style of our pieces, carving is very important and to extract a beautiful acanthus leaf from a piece of wood or a tied ribbon, it needs a talent, which is evident in many of our product lines.
In carving - it is all about HAND MADE - Our specialists use a wide selection of woodcarving hand tools like fishtail gouges, v-parting tool, straight gouges, spoon gouges, carvers mallet and much much more. Carving is necessary to manufacture any of our pieces like Rococo style pieces an an example. Without carving the fluted legs of the Louis XVI style can't be done, the cabriole legs of the Louis XV style as well. The Neoclassical style has a lot of motifs that needs carvings and of course the Baroque pieces as well.
In Antique Taste, gilding or silvering is only by 18th K, 21th K and 24th K gold foils. Methods of gilding include hand application and glueing, chemical gilding, and electroplating, the last also called gold plating. Parcel-gilt (partial gilt) objects are only gilded over part of their surfaces. This may mean that all of the inside, and none of the outside, of a chalice or similar vessel is gilded, or that patterns or images are made up by using a combination of gilt and un-gilt areas
Last and not least, we also aware that our products speak on our behalf and we are happy our clients enjoy our masterpieces reproduction at every corner of their homes.