The Term Biedermeier, as applied of furniture, gained official acceptance in 1903, when it was included in the Meyer Encyclopedia. It denotes a homely, cozy style whose stolidness signaled a complete reversal of the "Empire spirit". Yet, on closer observation, there is something unstable and neurotic about it, as if its solidity were an aspiration rather than an achievement, and the massive forms, sometimes supported on a fragile base, concealed the longing for a serenity not yet attained. In many respects, Biedermeier, which developed out of the Empire style, perfectly represents the period of social frustration and disappointment that resulted from the failure of the French Revolution.
The New order established by the Congress of Vienna (1815) and the spirit of the Holy Alliance had created an authoritarian, police-state atmosphere that stifled any expression of social and cultural ferment, while Metternich's repressive policies reached out from Vienna to the whole of central Europe. The reaction of the well-off middle clases was to renounce political aspirations and thoughts of glory and retreat into a quiet, comfortable way of life, pursuing purely domestic satisfactions and applying themselves to commerce and industry.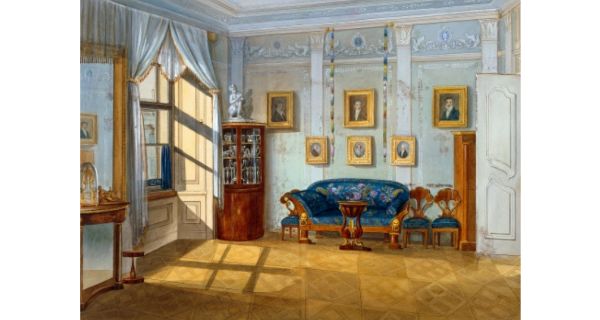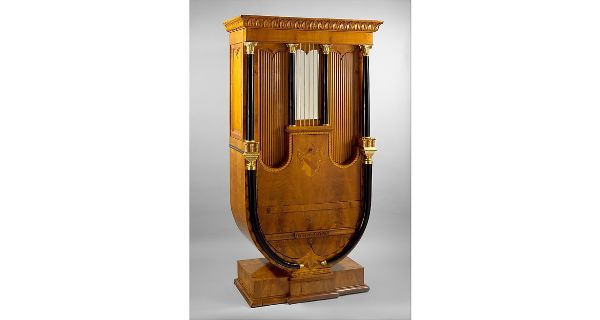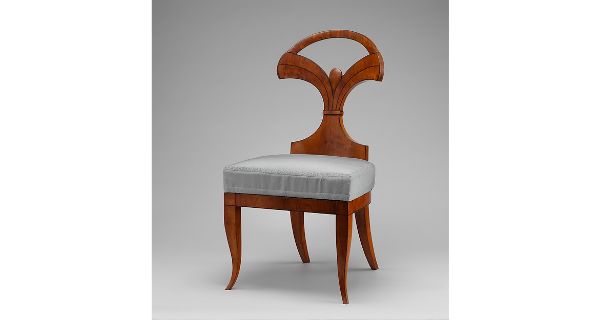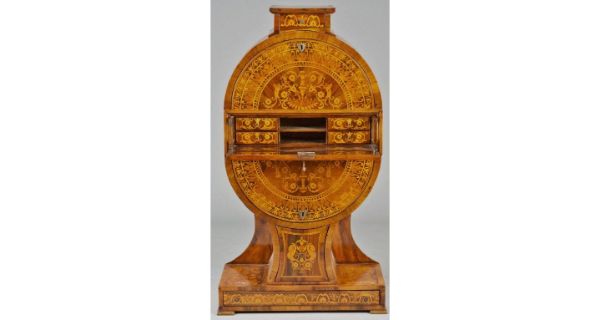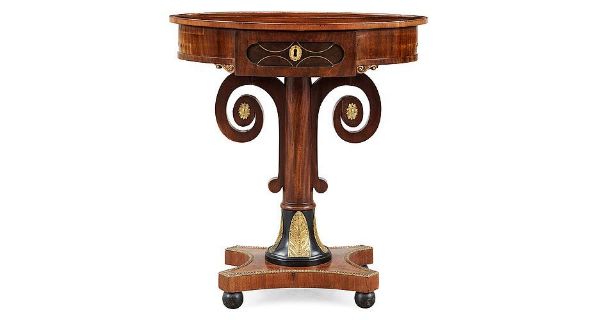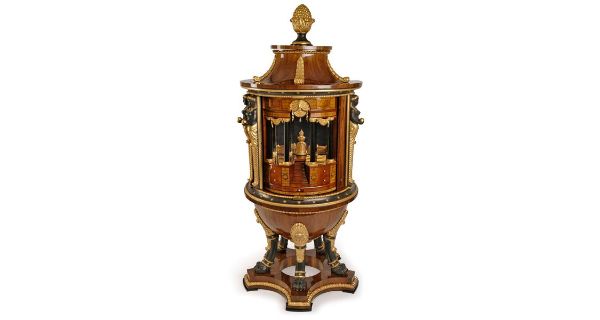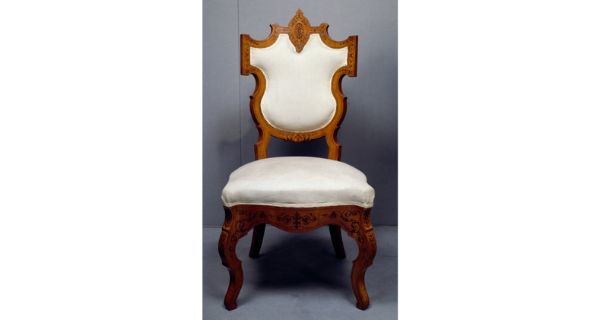 Many unique designs were created in Vienna, primarily because a young apprentice was examined on his use of material, construction, originality of design, and quality of cabinet work, before being admitted to the league of approved master cabinetmakers. Furniture from the earlier period (1815-1830) was the most severe and neoclassical in inspiration. It also supplied the most fantastic forms which the second half of the period (1830-1848) lacked, being influenced by the many style publications from England. Biedermeier furniture was the first style in the world that emanated from the growing middle class.
It preceded Victoriana and influenced mainly Germanic-speaking countries. In Sweden, Marshal Bernadotte, whom Napoleon appointed as ambassador to Sweden to sideline his ambitions, abandoned his support for Napoleon in a shrewd political move. Later, after being adopted by the last Vasa king of Sweden(who was childless), he became Sweden's new king Karl Johan. The Swedish Karl Johan style, similar to Biedermeier, retained its elegant and blatant Napoleonic style throughout the 19th century.
Biedermeier furniture and lifestyle was a focus on exhibitions at the Vienna applied arts museum in 1896. The many visitors to this exhibition were so influenced by this fantasy style and its elegance that a new resurgence or revival period became popular amongst European cabinetmakers. This revival period lasted up until the Art Deco style was taken up. Biedermeier also influenced the various Bauhaus styles through their truth in material philosophy.
The original Biedermeier period changed with the political unrests of 1845-1848 (its end date). With the revolutions in European historicism, furniture of the later years of the period took on a distinct Wilhelminian or Victorian style. The term Biedermeier is also used to refer to a style of early clocks made in Vienna in the early 19th Century. The clean and simple lines included a light and airy aesthetic, especially in Vienna regulators of the Lanterndluhr and Dachluhr styles.
Biedermeier reflects this tendency, both in style and in the types of furniture most in demand: chairs (with or without arms), sofas, drawing-room tables around which friends would gather to make music, engage in conversation and sing, desks, secretaries for keeping correspondence, worktables and side tables. But the structural solidity and decorative sobriety of this furniture is sometimes belied by elements of caprice and lack of balance-tell-tale signals of underlying neurosis.